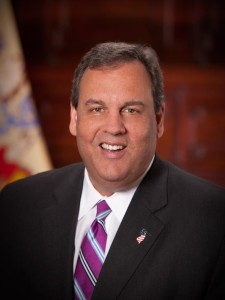 Not a good week for Chris Christie. On the day the  Bridgegate trial opened, the Rutgers-Eagleton Poll showed his favorability at an all time low. Only 23 percent of N.J. registered voters have a favorable opinion of the governor. That's down three points since April and seven points the past year. Sixty-seven percent now view the governor unfavorably. That's a new high for him.
"Christie's overall job approval has likewise taken another hit and is now at 26 percent approve (down five points) to 69 percent disapprove (up six points). Christie fares no better on a variety of individual issues. He draws his lowest approval levels ever on issues like the economy and jobs (27 percent approve, 63 percent disapprove), the state pension fund situation (15 percent approve, 67 percent disapprove), and taxes (22 percent approve, 69 percent disapprove). Christie also drops to a new low on transportation and infrastructure (25 percent approve, 65 percent disapprove) and continues to receive low marks on education and schools (31 percent approve, 61 percent disapprove)," the poll staff said in a news release.
"New Jerseyans are increasingly unhappy with the state and the way it is being run," said Ashley Koning, interim director of the Eagleton Center for Public Interest Polling (ECPIP) at Rutgers University. "With Bridgegate unlikely to go away any time soon, the Transportation Trust Fund and gas tax unresolved, and a still-struggling economy, it's no wonder that views on Gov. Christie and the state as a whole have slipped to new lows."
Others findings:
— 40% think gaming should be allowed in places other than Atlantic City while 50 percent want to limit it to A.C.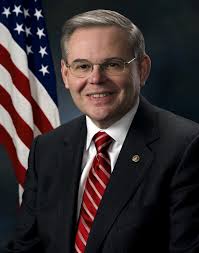 — U.S. Sen. Cory Booker's favorable rating is 55 percent, up seven points.
— Despite an ongoing federal indictment, U.S. Sen. Bob Menendez has a 28 percent favorable ranking and 32 percent unfavorable while 40 percent have no opinion.
Meanwhile, after three years, the corruption trial of two former Christie aides opens. One former appointee has pleaded guilty. It has to do with the closings of lanes leading to the George Washington Bridge between New Jersey and New York City.
On trial in Newark are Bridget Anne Kelly, Christie's former deputy chief of staff, and Bill Baroni,  former state senator and deputy executive director of the Port Authority of New York and New Jersey, which operates the bridge.
They are charged with nine counts of conspiracy, fraud and related charges in connection with the September 2013 toll lane shutdowns at the bridge. It allegedly was retribution targeting  Fort Lee Mayor Mark Sokolich for his refusal to endorse Christie for re-election. Christie was not charged and has denied any prior knowledge of what his associates were doing.