Gov. Chris Christie leaves office a lot less popular than he entered it. A local politician who lost re-election to county office, he had a resurgence when President George W. Bush named him U.S. Attorney for New Jersey. There he got national attention with convictions or guilty pleas from more politicians and other white collar criminals than anyone could remember, especially in a state where folks just assumed politicians and the connected could do whatever they wanted — and get by with it. He knew how to get media attention. No one thought he would not run for governor; it seemed inevitable.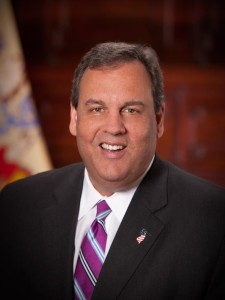 He did, against an unpopular Democrat Jon Corzine who had come in as a wealthy independent businessman from Goldman Sachs with only a short stint in the U.S. Senate for political experience. It was assumed Corzine bought his way to both. A strange thing happened that election. Democrats, usually on top of the get-out-the-vote effort fueled by New Jersey's labor movement muscle, didn't show up in their usually large numbers. Republicans, not known for their giant Election Day turnout, did. Some thought it was about displeasure with Corzine. Others figured Christie had cut a deal with Democratic bosses, those unelected power brokers who have made the Garden State what it is.
Inheriting a financial mess in 2010, Christie promised to shake up Trenton — and he did with budget cuts, property tax reduction efforts and pension reforms. He was a font of bad news, saying if things weren't changed the state would not be able to meet financial commitments. The unions weren't happy, since few politicians had stood up to them publicly, but people tired of living in the land of high taxes had hope. Political reality struck home. He wanted a 2.5 percent hard cap on property taxes, for instance, but settled for a 2 percent cap with huge loopholes.
Some thought he would run for the GOP nomination for president in 2012. He probably should have, as it turned out. But, he wanted to have more executive experience under his belt and demonstrate he could work with Democrats in his second term.  Probably his finest moment was October 2012, when a Super Storm, not a hurricane when it arrived, named Sandy walloped the state making parts of the Shore look like a foreign land in civil war. Ignoring partisan politics, he praised President Obama for offering federal help. Contrary to news reports, he did not hug the president. That praise, however, went over like foreign matter in the punch bowl with Republicans outside NJ, especially after Obama cruised to victory and a second term shortly thereafter.
That NJ popularity would not last. He won re-election easily in 2013 against a woman the Democratic bosses supported only minimally. It looked again like the Democratic bosses were on the other side.  In 2015 Bridgegate captured the state and national news.  He said he had no prior knowledge of the closing of the George Washington Bridge, and he never was charged with anything unlike colleagues, but skeptical New Jersey people weren't buying it. His job rating dropped, but then leveled off.
That changed in 2015 when he became head of the Republican Governors Association. Not only did he seem to ignore the job he was elected to do but he traveled with Jersey taxpayer paid state troopers and didn't seem to see a problem in that. He continued to irk voters as he ran for the GOP nomination for president then threw his weight behind Donald Trump in what Trenton observers thought was an attempt to get a federal job. Many hoped he would get one and be gone.
He headed Trump's transition team briefly then was removed, reportedly because Ivanka, the president's daughter, felt it would cause family problems. One of those people Christie sent to prison was Charles Kushner, father of Trump son in law Jared. You have to admit if Christie had stayed and moved on to chief of staff or other high profile position it would have made Thanksgiving at the Kushner house awkward.
In July, 2017, came a point in his career lower than a snake's belly. Christie was photographed from an airplane sitting on a beach in a state park that was closed to the taxpayers who pay for it — kept alive on social media by a series of memes. Ironically, the highest point of his governorship was also on the beach, with President Obama after Sandy.
He said he was coming to town to change things, but in the end people came to see him as just another self-serving politician. On his last full working day, Christie signed bills including one that would give the former Democratic mayor of Camden, a close ally of the state's biggest Democratic Party boss, a huge pension boost as she heads to a $275,000 annual CEO job at Rowan University/Rutgers-Camden Board of Governors. If she stays more than three years, her pension triples. The Rowan-Rutgers merger was a plan envisioned by the Democratic Party boss and enthusiastically backed by Christie. In New Jersey, government is not about doing for the state as a whole, it is about putting your friends and supporters in jobs. Christie criticized that when he came to office. Along the way he embraced it.
So Christie ends his two terms as governor the way he ended his local political career, extremely unpopular. If he knows where he is going, he hasn't told us. But don't count him out.  He is young and ambitious, personable, a fast study and conscious that history will be the final judge.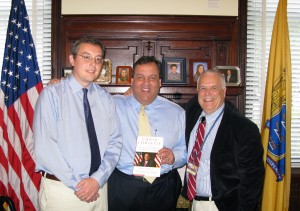 (For full disclosure, Michael Symons and I wrote "Chris Christie: The Inside Story of His Rise To Power.")