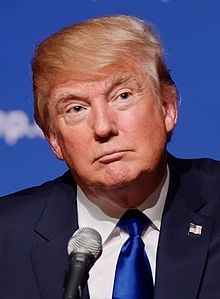 A new Monmouth University Poll shows Americans think the middle class will not do as well under Trump as will the rich. They are split on whether Trump will be too friendly with Russia.
Obama leaves office with a 56% approve and 38% disapprove job rating. Trump enters with 34% of Americans holding a favorable view of him and 46% having an unfavorable opinion. Another 20% are withholding judgment for now.
Forty eight percent are concerned that Trump will be too friendly toward that Russia. An identical 48% are not concerned about it.
"The number of people with a positive view of Trump is about the same as it was throughout the fall campaign. However, negative views have declined from the high 50s last year as some of those critics have decided to take a wait-and-see approach as he takes the reins of power," said Patrick Murray, director of the independent Monmouth University Polling Institute.
The public is divided on how much Trump's presidency will help the middle class – 26% say a lot, 40% a little, and 29% not at all.
"This is not much different from public perceptions of how much the middle class has benefited from the outgoing Obama administration's policy – 24% say a lot, 41% a little, and 33% not at all," the poll said.
"The nation's fundamentally negative outlook suggests that the Trump administration will not enjoy a typical honeymoon period. At the same time, most Americans believe he will make an effort on policies to boost the middle class which was a central undercurrent of last year's campaign," said Murray.