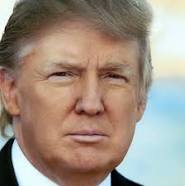 There are growing threats against Jews since January — bomb threats yesterday in 11 cities. It is not enough for President Trump to say he is the least anti-semitic person we know or that his daughter Ivanka converted to marry Jared Kushner. This calls for leadership speaking for the country.
He needs to face the camera and say something like: "There have been numerous threats against the Jewish community that this administration will not tolerate. It is not acceptable in America. I have directed the FBI to use as much personnel as needed to end it."
Let's not ignore the elephant in the room. There are sick people who think that Trump's election protects them from prosecution for acts against minorities. He needs to show them this isn't the case.