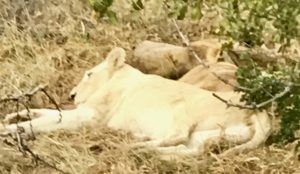 Imagine being deep in the African bush,  tracking one of the rare white lions of the Timbavati when a wisp of satellite Internet brings urgent words of bad news from travel guru Joe Brancatelli, editor of JoeSentMe, bible of business travelers worldwide. New U.S. government rules coming, he wrote, for traveling with electronic devices. He found out about it because airline Royal Jordanian announced its passengers to the US could travel only with cell phones and medical devices needed in flight. Started the next day, so people flying on the carriers involved had limited choices for the trip home.
As usual, Joe's news was accompanied by sage advice: "Be prepared for surprises. And perhaps leave gear behind because I wouldn't want to check any pricey electronics."
Having been scooped by the airlines, the Department of Homeland Security got around to telling passengers the next day. "And," wrote Joe in an update, "it is such a crock of political BS and arrogant sophistry that needs to be read in full to be believed,." One of the airports involved was Doha, Qatar, where Qatar Airways was due to fly me for 13 hours to the states.
More on my personal voyage in a minute, but this restriction raised questions:
No U.S. airline flies nonstop to the U.S. from the airports affected. Only Muslim or Arab airlines do. The new rules require electronics using lithium-ion batteries be stored in the hold. Those are the batteries every domestic flight announcement tells you to carry into the cabin with you before gate-checking, You can't ship them on commercial flights. Having them in checked luggage would seem to add an additional risk.
Next the U.K. joined the effort, but in a different way. Its ban covered Turkey, Egypt, and Saudi Arabia but not the others on the U.S. list, although it added Lebanon and Tunisia, two the U.S. left off. The UAE and Qatar not mentioned.
Question: We supposedly share security intelligence with our allies so why didn't one other country join the U.S. and the U.K. in the ban? As Joe put it, "It really gets back to this; if you think there are bombs in electronics, you ban electronics. You don't put them in the cargo hold."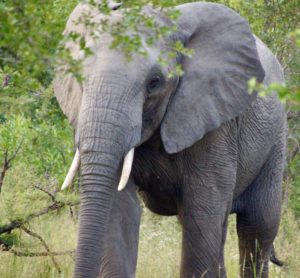 Alexandre de Juniac, director general of the International Air Transport Association, asked "Why don't the U.S, and U.K. have a common list of airports? How can laptops be secure in the cabin on some flights and not others?"
My choices boiled down to two: Pack the expensive camera equipment and communications tools like the iPad with the dirty underwear and half used can of shaving gel or pay a freight carrier to get it home. People at Makanyi safari lodge are known for the exemplary guest relations; they called FedEx, which had heard nothing of the ban before that call. In order to ship that iPad I had to complete a four-page FCC Form 740. which asked about those batteries. "Contained in equipment (ICAO/IATA Packing Instruction 967, Section II) — cells or batteries installed in equipment."
I split the difference. Shipping the camera cost me $313.38, which initially was rejected by Chase's crack fraud team because it was entered after I returned home. The older iPad I packed between two safari shirts in the duffle that was headed for the place on the plane those batteries aren't supposed to go. That left me with a backpack of enough cables connected to chargers to rewire the New York subway system and a set of headphones and iPod plus the camera batteries, not the exploding kind, and the cards from the camera.
At Tambo the Qatar clerk at check-in asked if I had a laptop or iPad. Strangely, no word about a camera. It's a good thing I heard from Joe in the bush, otherwise I would have kept the camera in the carry-on as usual. Told her the iPad was in the checked luggage and earphones, an iPod and some chargers were in the carry-on. She said she would mark the checked luggage "fragile" which probably to luggage robbers is like a giant neon signs screaming "Take me!"
In Doha I aced the in-transit security and was at the gate for the U.S. leg when the fellow in front of the X-ray screen yelled "Headphones!"  I though they wanted to look at them. No, they wanted to ban them from my flight. "They're on the list," they said.
"I didn't see them on any list and I checked at Tambo too, can you show me the list?" I don't think they ever saw a list. They seemed to be confused and a tad angry. They kept saying "It is your government's list."
Explaining since my checked luggage was in the belly of a plane somewhere, there was no place to put them even if they were on a list. Shudder to think what I would have done had they flagged a camera. The unsympathetic Qatar Airways uniformed guy suggested I could place them back in my backpack and check it — along with the medication and the other stuff you put in carry-on for a reason. And he reminded me –again — it was my country's rules. I sensed resentment that maybe they were signed out for some reason other than security.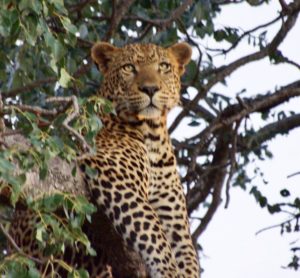 In the end, I won and the headphones went with me.
At Philadelphia I told the older woman with a British accent in the Qatar Airways uniform she should tell her colleagues in Doha to recheck that list. "What list?" she asked. I told her this would keep Americans off their U.S.-bound planes. She acted as if she couldn't care less, undoing all that advertising about a five-star airline in a short conversation.
Her attitude and the performance in Doha will keep me from flying them on that route as long as the ban is in effect. It is too much hassle, too unpredictable and too much extra expense.
The camera is somewhere between South Africa and me but I had some enjoyable shots on the cards I brought home with me in the backpack.